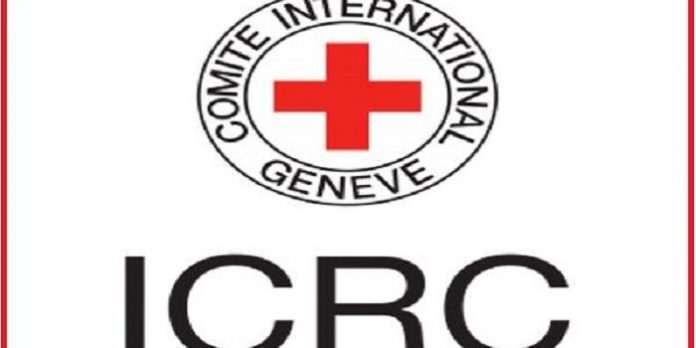 A Red Cross employee of the International Committee of the Red Cross (ICRC) was shot down killed in Taiz , southwestern of Yemen.
A source said that Saudi-paid militias opened fire on a Red Cross vehicle in Milat neighborhood, west of Taiz province, killing an employee from a Lebanese nationality.
A group of militias, backed by Saudi Arabia, attacked a car belonging to the Red Cross, fired five bullets  on Hanna Lahoud, killing him and simply lift the crime`s scene.
Taiz province has been under the control of the Saudi-led Coalition mercenaries.
On the other hand, the ICRC released the following statement regarding the tragic incident:
"The International Committee of the Red Cross is deeply saddened by the fatal shooting today of one of its staff members in Yemen.
Hanna Lahoud, a Lebanese national, was in charge of the ICRC's detention programme in Yemen. He was on his way to visit a prison this morning when the ICRC vehicle he was traveling in was attacked by unknown armed men on the outskirts of Taiz. Mr Lahoud was rushed to hospital where he died as a result of his injuries. The colleagues he was traveling with were unharmed in the incident.
"We condemn this brutal and apparently deliberate attack on a dedicated humanitarian worker," said the ICRC's Middle East Director, Robert Mardini. "We are all in shock. Hanna was a young man full of life and was widely known and liked. Nothing can justify Hanna's murder and we are in deep mourning for our dear friend and colleague. Our hearts and thoughts are with Hanna's loved ones and friends."
Mr Lahoud had been working for the ICRC since 2010 in different field positions and at headquarters. Before that he had been a first aid volunteer and staff member with the Lebanese Red Cross for many years.
Disturbing photos of the incident are circulating in the media. We would ask everyone to refrain from sharing these photos and to respect the dignity and privacy of his family."
Previously in the province of Hajjah, a hospital belonging to the Organization of Doctors Without Borders was attacked by Saudi warplanes that left one of the workers killed. Such blatant actions against humanity are not the first of their kind in Yemen, whereas in Saada Province, another MSF hospital was bombed in the district of Haidan.
In addition, another MSF hospital was targeted by the fighter jets of the US-backed coalition in Razih district, resulting in many killed or wounded hospital employees.