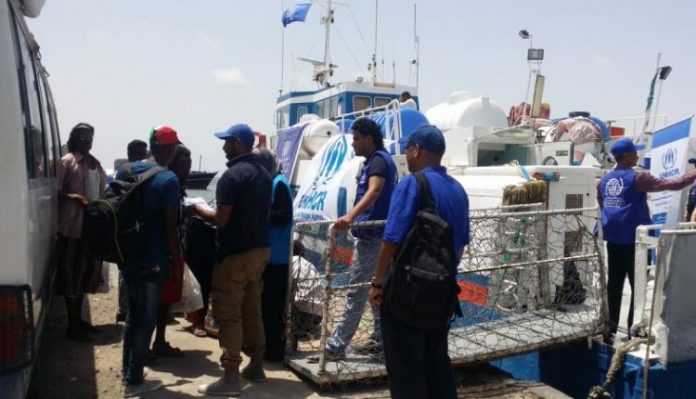 Al-Thawra Net
The United Nations International Organization for Migration (IOM) announced on Friday that it has resumed voluntary humanitarian returns of African emigrants from Yemen.
After a careful assessment of the current situation in Hodeidah by IOM, the UN Migration Agency, and through high-level coordination with stakeholders, a voluntary humanitarian return of 53 Ethiopian migrants was organized from Yemen, IMO said in Statement.
"It was important to focus the evacuation on the migrants present in Hodeidah and move them as soon as possible due to the escalation of fighting around Hodeidah," said Stefano Pes, IOM Yemen Officer in Charge, adding that "We are pleased that we were able to evacuate them.
The organization suspended the voluntary return of African immigrants from Yemen in mid-June, due to the escalation of the coalition aggression forces against Hodeidah.