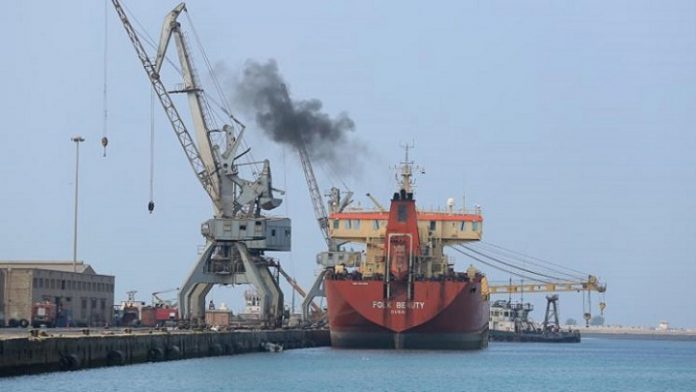 Al- Thawra Net
Yemen Standardization Metrology & Quality Control Organization (YSMO) at the port of Hodeidah has seized the vessel SK FRIENDSHIP, carrying 120,000 sachets of wheat flour unsuitable for human consumption, and obligated the ship's captain to return the shipment to the exporting country.
In a statement obtained by " Al-Masirah Net", the organization said that the materials belong the World Food Program (WFP).
According to the statement, the Organization has returned four vessels belonging to World Food Program (WFP) loaded with contaminated and expired relief aid, which is unfit for human use since the beginning of 2019.
Head of Plant Quarantine station at ports of Hodeidah and Salif confirmed that the shipment carries toxic materials if it enters, would likely to kill tens of thousands of the Yemenis.