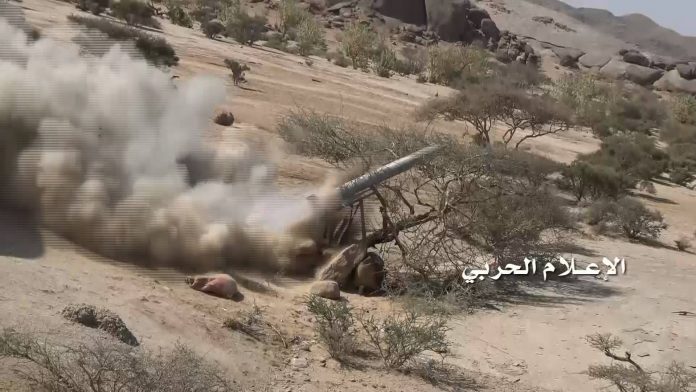 Al- Thawra Net
The missile force of the Yemeni army and popular committees  on Tuesday fired Zilizal-1 missile on gatherings of mercenaries of Saudi-led aggression in Najran region, a military official told Saba News Agency.
According to the official, the missile attack targeted the mercenaries' gatherings at Akefah military camp in Njran front, which hits its target with high Precision, killing and injuring dozens of them.
Earlier in the day, the army forces repelled a large-scale attack carried out by mercenaries hired by Saudi-led coalition in Hammad square, leaving dozens of the and mercenaries dead and wounded.
Meanwhile, the artillery unit shelled gatherings of the Saudi troops and mercenaries in the same position, causing district casualties.