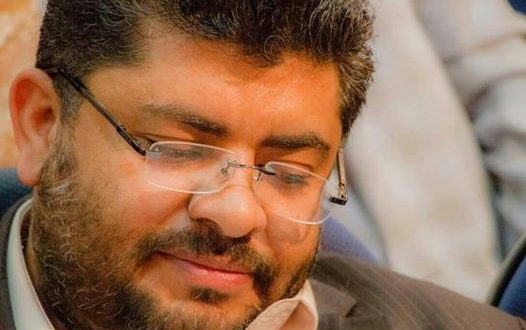 Al- Thawra Net
Member of the Supreme Political Council, Mohammad Ali Al-Houthi, responded to French Foreign Minister Jean-Yves Le Drian's remarks on the strikes of the Yemeni Army and Popular Committees on Saudi military sites.
French Foreign Minister called the Yemeni army strikes as an attack and described Yemeni attacks on Saudi military sites as "intolerable", claiming that Saudi Arabia was a victim of Yemeni airstrike that hit its airports. Without mentioning hundred thousands of raids that are launched by the coalition led by Saudi Arabia on the Yemeni civilians since 2015.
On Twitter, Mohammad Al-Houthi wrote midnight Sunday: "Did describing the war on Yemen as dirty by French Foreign Minister, in a previous television interview express his personal conviction? While his new statement to the media (today) express the official position of France? As it officially announced its participation in the US-Saudi coalition aggression and its allies in Yemen".
"The politician should not contradictory," Al-Houthi continued. "Or did he change his mind for money? "