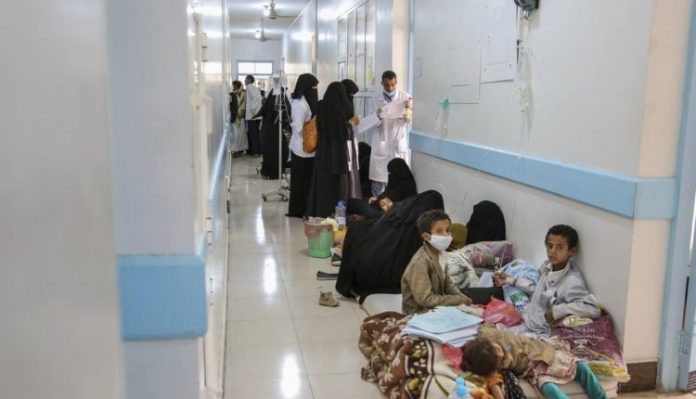 Al- Thawra Net
The repercussions of the Saudi-led aggression coalition's tightening of its blockade and its disallowing of access to oil derivatives ships bound for the port of Hodeidah, has affected various aspects of life in Yemen.
The health sector in particular is threatened with total collapse, according to the Ministry of Public Health and Population in the National Salvation Government.
The official Health ministry spokesman, Yousef al-Hadhri, said on Saturday night that hospital hours had to be reduced due to lack of energy and a shortage of oil derivatives.
"This emergency measure threatens the lives of patients," he added.
"More than 120 hospitals and 3,000 health centers, private hospitals, pharmacies, laboratories and blood banks are facing an impending disaster due to the continued prevention of aggression and the arrival of oil derivatives," Yousef al-Hadhri said.
He stressed that the reduction of working hours in hospitals is due to lack of energy and scarcity of oil products, which directly threatens the lives of patients.
"The number of private health facilities affected by the oil derivatives outage is estimated at 183 hospitals, 165 clinics and 555 medical centers in total, exceeding 903 facilities," He added.
He confirmed that "the private sector provides health services to more than 60% of the population, especially in light of the circumstances in which Yemen is going through aggression and siege, and the impact of this sector due to oil derivatives will lead to a major health disaster".
The Saudi-led aggression coalition has restricted the flow of oil goods and derivatives and has been detaining 10 ships loaded with gasoline, and diesel at sea for the past month, despite being inspected and licensed by the United Nations Mission in Djibouti.