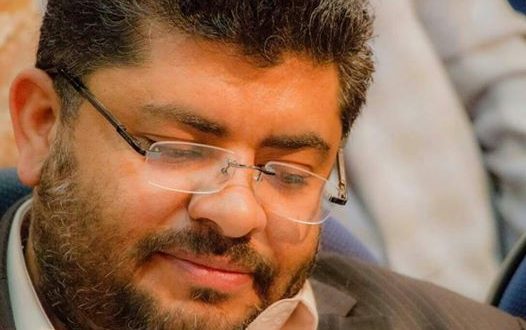 Al- Thawra Net
Mohammed Ali al-Houthi has opened the file on Yemen's antiquities, historical monuments and museums.
Al-Houthi accused the Saudi-led coalition, the UAE and its militants of carryin out "systematic destruction" of Yemen's history, sites and monuments", and of systematic looting of Yemen's antiquities.
He further revealed the looting of antiquities of the Ma'rib Museum and other southern provinces of Yemen.
Mohammed Ali al- Houthi said that "Mercenaries are antiquity thieves. Where did the antiquities of Ma'rib Museum go? It is a crime added to the crime of looting the Taiz Museum and burning what was was left of it."
According to the Ministry of Culture and the General Authority for Antiquities and Museums, the war has severely affected Yemen's antiquities and manuscripts sector.
"Over 237 archaeological sites, a historical landmark and a museum have been directly bombed by coalition warplanes and artillery up until October 26, 2019."
"Where are the monuments from the rest of the museums in the occupied governorates?" al-Houthi asked a broader question.
Most archaeological museums in coalition-controlled areas have been looted and smuggled away.
"Mercenaries are committing historical, social, political, military security, cultural and economical crimes," Mohammed al-Houthi said.
The Saudi-led coalition has not excluded Yemeni archaeological and historical monuments protected by international law. The coalition has launched successive direct air strikes on the historic cities of Sana'a and Zubeid, destroying a number of their archaeological houses, as well as bombing the historical marvel of the Ma'rib Archaeological Dam.
The attack on the physical and intangible cultural heritage of peoples during wars is classified as a war crime in international criminal law. UNESCO has previously called on the coalition to spare Yemen's humanitarian legacy from conflict and targeting