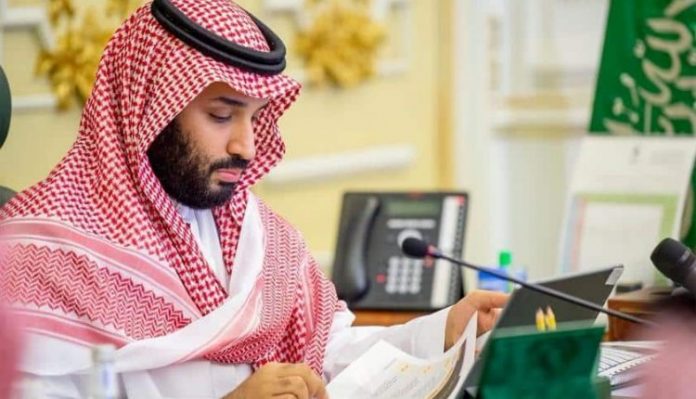 Al- Thawra Net
Diplomatic sources confirmed that Saudi Arabia has begun to seriously seek "an honorable way out of the dilemmas of Yemen" and study "dealing formally with the peace initiative of the President of the Supreme Political Council Mahdi ".
"Saudi Arabia is considering a proposal by the Political Council in Sana'a, for a mutual ceasefire, which could strengthen UN efforts if an agreement is reached to end a devastating war that tarnishes Riyadh's reputation," Reuters said on Friday.
Diplomatic sources told the agency, which did not name the source, that "Saudi Arabia is seriously considering a mutual ceasefire in Yemen" after an offer for partial cessation of air strikes on four cities, including the capital Sana'a, was rejected by Yemen.
"Riyadh has opened a direct line of communication with the head of the Supreme Political Council in Sana'a through a third party, on the offer of a partial ceasefire, but there has not yet been an agreement," the agency said.
"Saudi Crown Prince Mohammed bin Salman wants to leave Yemen's predicament and is looking for an honorable way out to save face," Reuters quoted a European diplomat.
Saudi Deputy Defense Minister Prince Khalid bin Salman said in a tweet Thursday that "the kingdom views the Houthi truce offer positively" and reported earlier comments this week by Mohammed bin Salman.
"A political solution in Yemen is easier and better than a military solution," Saudi Crown Prince Mohammed bin Salman said on Sunday.
The Saudi de facto ruler stated that he welcomed President Mashat's initiative, describing it as "a positive step that could lead to a more serious political dialogue".
"Today we are opening all initiatives for a political solution inside Yemen, and we hope that this day will happen before tomorrow," he said in an interview with CBS. "We do this every day, but we are trying to reflect this debate into a real application on the ground," he said.
According to Reuters, two diplomatic sources told the agency that "Saudi airstrikes on non-coalition areas have decreased significantly, and there is reason to be optimistic about a solution to come soon."
A diplomatic source suggested that Riyadh would bow to the initiative as it is: "Saudi Arabia's agreement to stop the air strikes will effectively mean the end of the war because Saudi Arabia does not have much capability on the ground," the source told the Associated Press on Friday.