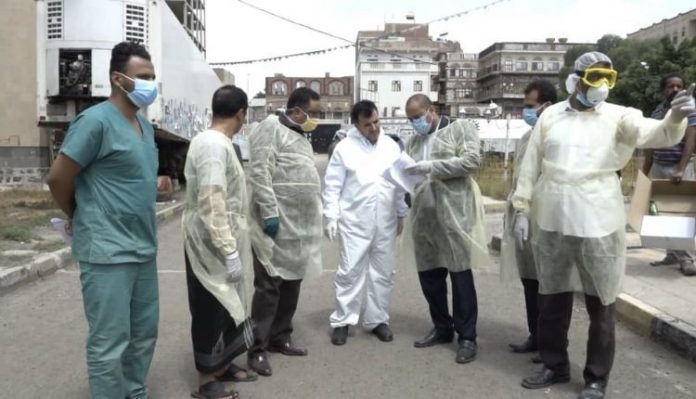 Al- Thawra Net
Minister of Public Health and Population Dr. Taha al-Mutawakkil on Sunday inspected the medical and treatment services provided to patients at Kuwait Hospital, which is dedicated for isolating the cases of COVID-19, in the capital Sana'a.
During the visit, the Health Minister got acquainted with the conditions of a number of infected cases, listening an explanation from the hospital director Dr. Amin al-Junaid on the progress of treatment and the infection and recovery cases.
The Minister also was briefed on the progress of work in the expansion of the heart center and intensive care in the hospital, which can accommodate 40 beds, as well as the work in equipping the oxygen factory in the hospital, which is expected to be opened in the next few days, with the funding of the International Committee of the Red Cross.
Dr. al- Mutawakkil renewed the call for citizens to adhere to the precautionary measures to prevent infection with this epidemic, including wearing masks and social estrangement.
He also called on the organizations working in Yemen, businessmen and philanthropists to support the efforts of the Health Ministry to combat Corona, and quickly provide respirators, as they are important for patients care and treatment.