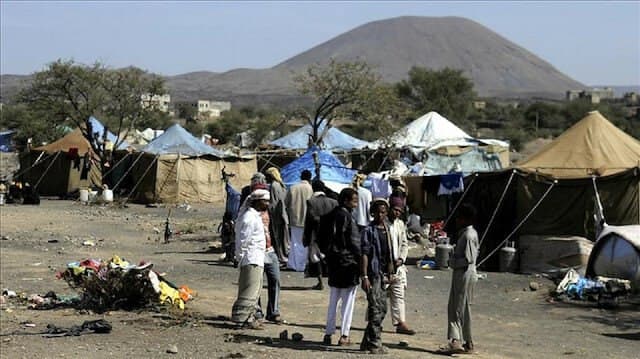 Saudi air and ground military attacks on targets near Marib city have forced at least five thousand families to flee their homes.
In a press statement issued by a branch of the Supreme Council for the Management and Coordination of Humanitarian Affairs and Disaster Response in Marib province, the movement condemned the aerial escalation by the coalition forces around Marib city, which caused the displacement of thousands of civilians and damage to both public and private property.
Over 1,500 airstrikes by the aggression for the past three months on Marib have destroyed service projects, and public and private properties and exacerbated the suffering of thousands of civilians.
It pointed out that the latest crime of aggression was targeting a large truck carrying local gas on the main road, which led to the destruction of the truck and the death of its driver.
The Council called on humanitarian and international organisations to provide aid to the displaced and affected families, and alleviate their suffering in light of the continued escalation of the aggression.
The Saudi escalation in Marib province comes in response to a rapidly advancing liberation of the province by Yemeni forces, which have come close to the city of Marib itself.