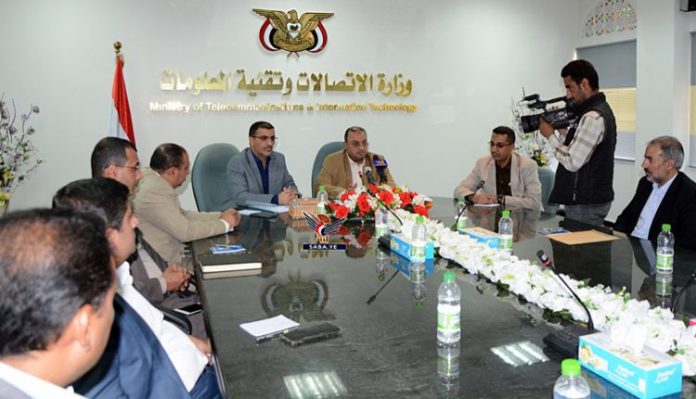 Ministry of Telecommunications and Information Technology and its affiliates launched on Saturday the executive plan for the year 2021 within the second phase of the national vision to build the modern Yemeni state.
At the inauguration, Minister of Telecommunications and Information Technology, Mesfer Abdullah Al-Numair, said that this year's plan focused on modernizing the telecommunications sector.
Al-Numair pointed out that, by the end of this year, the Ministry and its affiliates aspire to move to 5G technology, issue cybersecurity regulations, and modernize the postal financial services.
The plan includes starting with the telecommunications law and reorganizing the telecommunications sector, especially with the existence of a huge digital gap in terms of keeping up with everything new in this sector due to the aggression and blockade imposed on the country, he explained.