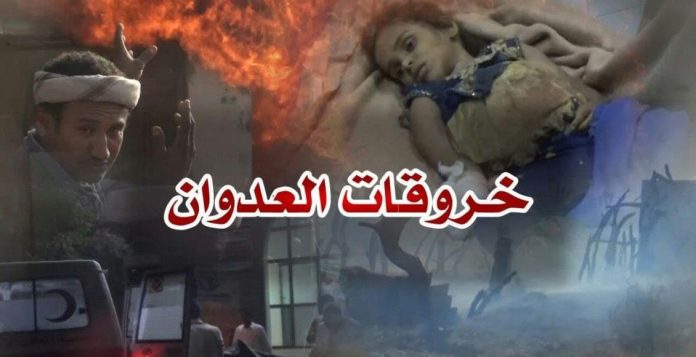 At least four civilians, including children, were injured on Saturday, as a result of artillery shelling carried out by Saudi-led coalition forces on Hodeidah province, a security source said .
In the context of daily violations of the Stockholm Agreement in the province, the aggression still keeps targeting civilians with mortar shells. In Al-Nasseri area in Al-Tuhita district, four citizens, including children, were wounded, the source explained.
Meanwhile, the source added the forces aggression committed 99 breaches, including the creation of combat fortifications in Hays and al-Durayhimi, 11 breaches by artillery shelling of 89 shells and 65 breaches with various bullets.
He said the violations included six raids by spy planes on Kilo 16, al-Faza and al-Jabaliya areas while 16 spy planes flew over Kilo 16, al-Faza, al-Durayhimi, al-Jah, al-Jabaliya and al-Tuhaita.