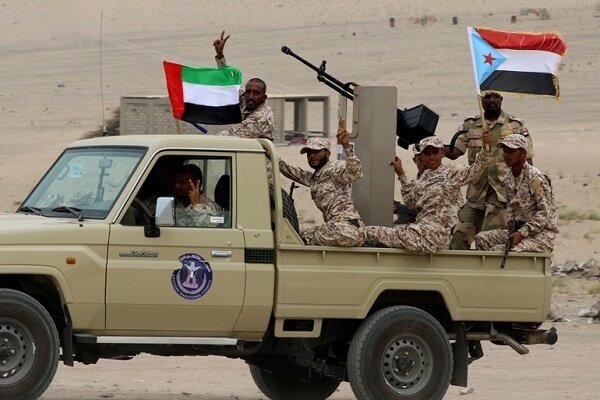 The so called "Giants factions" were subjected to a new attack in Abyan Governorate, southern Yemen.
local sources reported that gunmen intercepted a military convoy in Ahwar District and were able to seize a group of recruits on it and transfer them to an unknown destination.
The new incident took place in the Khobar Al-Maraqsha area, the stronghold of Al-Qaeda, and close to a military point affiliated with Islah and Hadi factions.
No party has claimed responsibility for the attack, which is the third in less than a month, but a previous statement by Hadi's security in Abyan had indicated earlier that al-Qaeda and members of the "Giants factions" had been demobilized behind those attacks.