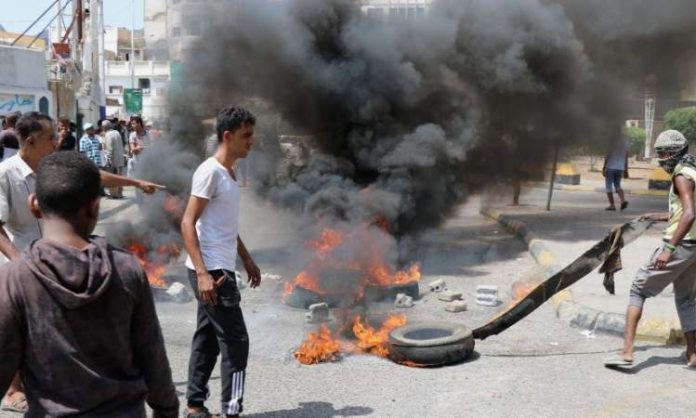 Aden city, southern Yemen, witnessed on Thursday protests calling for the departure of the Riyadh-formed Presidential Council  and the dismissal of  Mercenary government loyal to Saudi-led aggression coalition.
Hundreds of participants in the protests chanted anti-coalition slogans due to the insecurity state that hit the city of Aden, and the collapse of basic services, including electricity and water.
This comes following the assassination of journalist Saber Al-Haidari and two of his companions and the injury of another on Wednesday, when an explosive device planted in his car went off in Al-Mansoura district.
The "Independent Aden Youth Bloc" stressed the need for the people of the city to demonstrate next Saturday to overthrow the corruption of the government, demanding the departure of the Presidential Council headed by the mercenary Rashad Al-Alimi from the city.
The bloc made it clear in a statement on Tuesday that members of the Presidential Council and mercenary government are loyal to external forces, and are competing for their service in Yemen, and are not concerned with the collapse of living conditions.