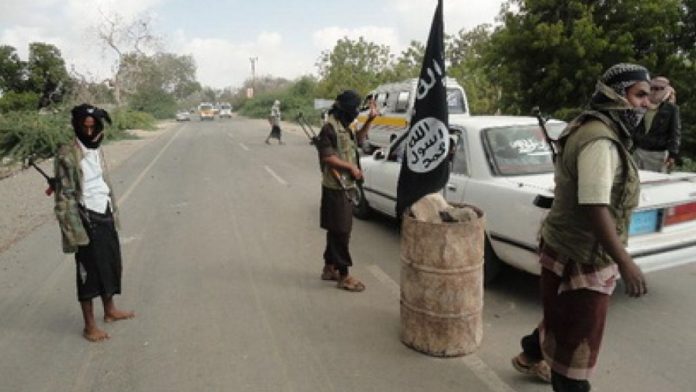 Two soldiers were killed in a horrific way by Al-Qaeda militants in Abyan Governorate, southern Yemen.
Al-Qaeda militants have returned to move  in the governorates of Abyan, Shabwa and Hadramawt in southern Yemen, all of which are areas under the control of the factions affiliated with the Saudi-Emirati alliance.
Local sources said that al-Qaeda militants killed two soldiers by slaughtering in Ahwar district, Abyan governorate.
Al-Qaeda militants had attacked a military group of the Abyan axis in the city of Ahwar, and the attack resulted in the killing of three soldiers and the wounding of the