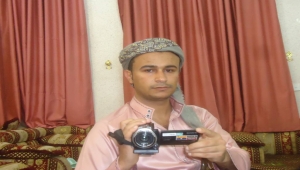 Forces loyal to the coalition arrested, in the past hours, a Yemeni journalist in the city of Ma'rib, central Yemen.
Informed sources said that the Marib police summoned the journalist Moaz Rajeh, the correspondent of "Al-Masdar Online" website, and imprisoned him without any charges being brought against him.
The sources pointed out that the fate of Rajeh is not known until this moment, while his family is appealing for his release.
The arrest of journalist Rajeh sparked widespread resentment on social media, as activists denounced "the coalition factions' continued harassment of press and media freedom."
Crimes of targeting and kidnapping Yemeni journalists are escalating in the areas controlled by the Saudi-Emirati coalition and their factions, as hundreds of them have been held in secret prisons without any legal justification, according to human rights reports.