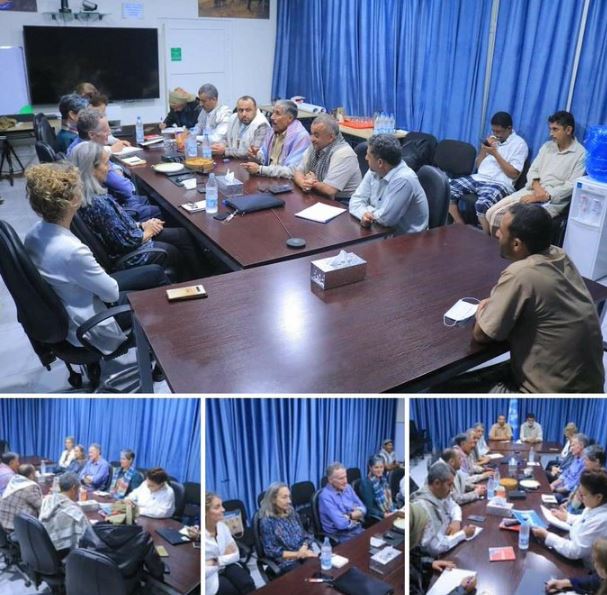 Officials from  Sana'a government visited the head of the United Nations Mission in Hodeidah, "UNMHA", Major General Michael Beary, following a mine explosion while his convoy was passing through the city of Hodeidah, western Yemen.
The Deputy Chief of Staff of the Sana'a forces, Major General Ali Al-Moshki, arrived in Hodeidah to visit Major General Beary and his team, and to check on their safety after the coalition mine explosion occurred near the July 7 area, east of the city of Hodeidah.
A mine planted east of the city of Hodeidah exploded while the United Nations Mission and a team from the National Mine Action Center were on their way to destroy mines removed during the last period, without causing any casualties, while a vehicle belonging to the UN mission was almost completely destroyed.