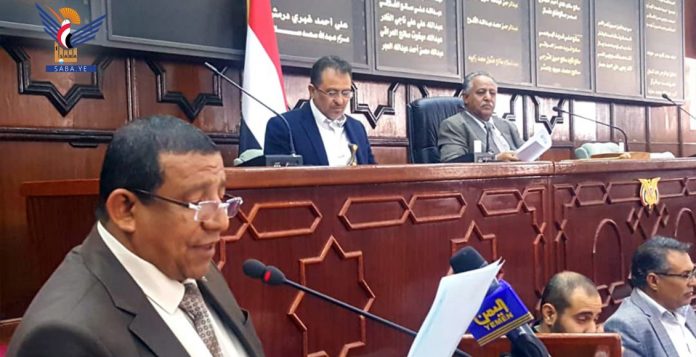 The Parliament, in its session on Sunday, which was presided over by Speaker Yahya Ali Al-Ra'i, discussed issues pertaining to citizens' living conditions, such as the high costs of foods, medicines, and electricity services.
In its session, the House of Representatives also debated ways to streamline administrative processes and activate the role of control agencies, and stressed the need to address imbalances and overcome weaknesses and shortcomings in the state authorities to lessen the suffering of citizens as a result of the economic war, aggression and blockade.
The Parliament confirmed keenness to develop plans and strategies to confront the conspiracies woven by the Saudi-led coalition and its tools against the Yemeni people, including raising taxes and the customs dollar price in the framework of the economic war.
After the discussion, the Parliament approved to summon head and members of the Salvation Government to the House to present the state's general budget for the year 1444 AH.