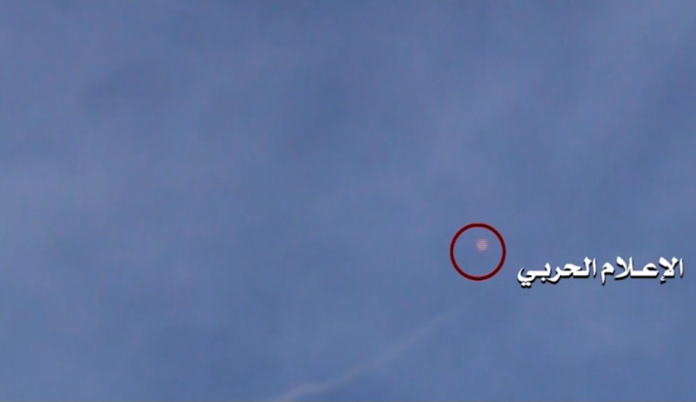 The air defenses shot down a fighter spy plane belonging to the US-Saudi-Emirati aggression coalition in Al-Jawf Governorate.
The official spokesman for the armed forces, Brigadier General Yahya Saree, said in a brief statement that the Chinese-made WING LOONG fighter plane was shot down by a locally made surface-to-air missile in Al-Jawf.
Brigadier General Saree affirmed that the armed forces are ready and present to confront any attempts to breach Yemeni sovereignty or any aggression by the aggression coalition.