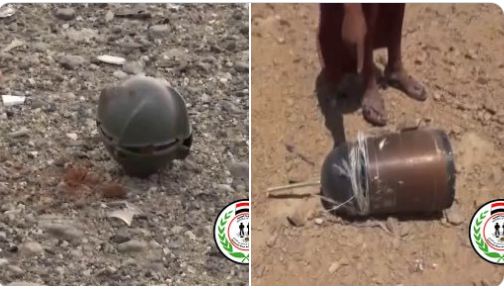 A citizen was killed in the Bani Hashish district of Sana'a Governorate, on Sunday evening, as a result of the explosion of a cluster bomb left over from the US-Saudi aggression.
The death toll from the remnants of the aggression on Sunday are two, after the death of another citizen in Al-Jawf Governorate.
The Executive Center for Mine Action stated that the rate of civilian casualties is increasing in many Yemeni governorates contaminated with the remnants of war, which is a permanent threat that awaits the lives of citizens.
The center stressed that it is necessary to work to support life-saving humanitarian actions, to cleanse the areas of those remnants left over from eight years of aggression.
Earlier Sunday, a citizen was killed and another was injured, as a result of the explosion of a body left over from the aggression on a farm in the city of Al-Hazm, Al-Jawf Governorate.
Many areas in Yemen's governorates have been bombarded by US-Saudi aggression with cluster bombs, while many of those internationally prohibited bombs are still scattered among farms and roads, and their victims are in the dozens.