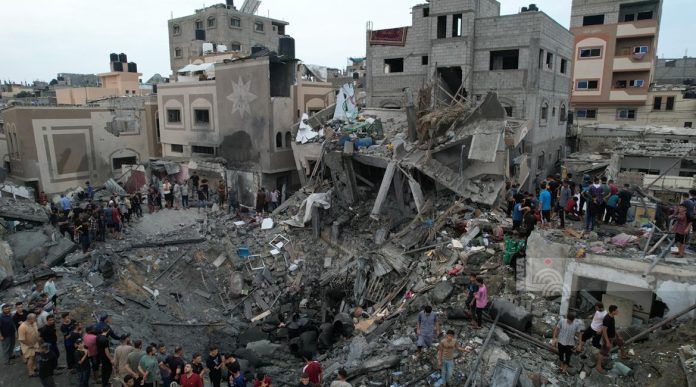 The Israeli occupation war machine continued today to strike civilian homes in the besieged Gaza Strip killing women and children and wounding many others, the official Palestinian Wafa news agency reported on Monday.
Seven people were killed and dozens others injured in a strike at a home in Nuseirat refugee camp in the central Gaza Strip.
The warplanes also attacked a UNRWA school in the camp where thousands of displaced people are staying, killing and wounding dozens of people.
Women and children were also killed and injured when a residential building was hit by Israeli missiles in Jabalia refugee camp in the north of the Gaza Strip.
In all attacks, many remained buried under the rubble of the destroyed homes.