Al-Thawra Net A military commander loyal to the Saudi-led coalition aggression forces called Colonel Ahmed Said Hazza Sulami was killed by the Yemeni army in...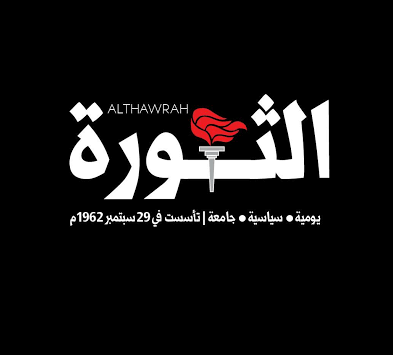 See More Articles
Al-Thawra Net Head of the Supreme revolutionary Committee, Mohammed Ali al-Houthi accused the Saudi-led coalition of working to thwart the efforts United Nations Secretary-General's Special...
Al-Thawra Net The capital Sanaa witnessed on Friday afternoon a mass rally to commemorate of Ansar Allah movement's slogan "Sarkha" anniversary in Bab-Yemen area. The participants...
Al-Thawra Net The Saudi-led aggression  States are preparing to launch their project aimed to penetrate the Yemeni society under the term of "neutrality" through the...
Al-Thawra Net The US-backed Saudi-led coalition aggression warplanes on Friday launched eight strikes on Saada province, a military official told Saba News Agency. The warplanes launched...
Al-Thawra Net At Least three civilians were killed and two others injured when the US-backed Saudi-led coalition aggression warplane on Friday launched an air strike...
34 Saudi soldiers and mercenaries were  killed by sniper operations and the army and the Popular Committees  carried out offensive operations and rocket attacks...
Amnesty said in a statement issued on Thursday that dozens of people had been subjected to "enforced disappearance" following an "arbitrary arrest campaign" by...
The US-Saudi aggression and its mercenaries targeted citizens and their property during the past 48 hours, resulting in the death and injury of 29...
A military source in the Ministry of Defense  confirmed for "26 September" the a Saudi warplane  fall in  Assir region . The source added that...