Al-Thawra Net Yemeni air defences have shot down an unmanned aerial vehicle belonging to the Saudi-led aggression coalition over al-Kasarah area in Saudi Arabia's southern...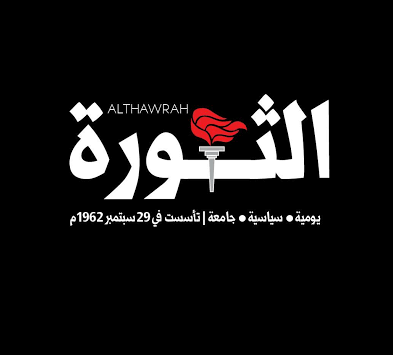 See More Articles
Al-Thawra Net On Sunday, the Entesaf Organisation for Women and Child Rights issued its first report of the US-Saudi violations against Yemeni children throughout 1700...
Al-Thawra Net A Russian national had reported that a man and a woman working for a relief organisation have visited the building where journalist Abdullah...
Al-Thawra Net At least two children and their mother were injured on Sunday as the Saudi-led coalition attacks several areas in Yemen's western port city...
Al-Thawra Net Terrorist group Daesh has claimed responsibility for the assassination of Security Belt officer Mohammed Saleh al-Radfani in the southern port city of Aden. The...
Al-Thawra Net The Ministry of Defence in the National Salvation Government has announced that it is working on new technologies for its air defence system...
Al- Thawar Net Amin al-Junaid, director general of Kuwait Hospital confirmed that dozens of children with " Leukaemia" are dying as a result of the...
Al- Thawra Newt Information Minister Daifallah ِِAl-Shami on Friday commented on remarks made by the so-called Saudi Minister of State for Foreign Affairs Adel al-Jubeir. " One...
Al- Thawra Net Member of the Supreme Political Council Mohammed Ali al-Houthi has renewed his expectations that the conflict between the militias of loyal to...
Al-Thawra Net On December 3, a group of human right activists from different nationalities have sent a letter to the French Minister of the Armies,...