Al-Thawra Net Minister of Information, Dhaifallah Al-Shami, affirmed on Wednesday that the air strikes by the Saudi-led aggression coalition to back ISIS and Al-Qaeda elements...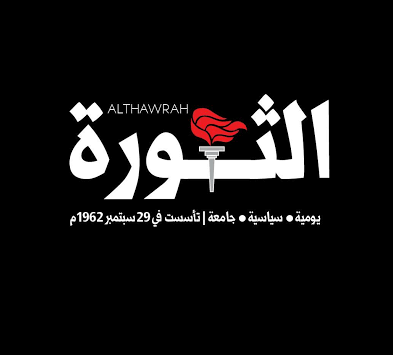 See More Articles
Al-Thawra Net The UAE occupation forces on Socotra Island have begun to build military bases  in three strategic locations on the island: Ras Qatinan ,...
Al-Thawra Net The city of Taiz has been witnessing an unprecedented state of chaos and security deterioration amid conflicts between mercenaries and agents affiliated with...
Al-Thawra Net Interior Ministry spokesman Brig. Gen. Abdulkhaleq al-Ajri confirmed that Bilal's descendants are the most generous and they are far away from committing violence. The...
Al-Thawra Net Oil and Minerals Minister Ahmed Abdullah Dares has renewed a warning of an impending humanitarian disaster in Yemen. The US-Saudi aggression coalition is still...
Al-Thawra Net A civilian has been killed in Saudi-led aggression coalition forces' shelling on al-Jah al-Ala area in Bait al-Faqih district in Hodeidah province, a...
Al-Thawra Net A consultative meeting with the Intelligence and Reconnaissance Authority on Sunday discussed issues that are related to intelligence activity, methods of confronting psychological...
Al-Thwara Net President of the Supreme Political Council, Mahdi al-Mashat, sent on Sunday a cable of congratulations to the President of Singapore, Halimah Yacob, on...
Al-Thawra Net Activists and human rights defenders participated on Sunday in a demonstration on a bus that roamed some of the streets of the British...
Al-THawra Net The Saudi-led aggression forces continued to violate the ceasefire agreement in Hodeidah province while three immigrants of Ethiopian nationality were killed by artillery...