Al- Thawra Net Yemeni Ambassador Ibrahim Mohammad Al-Dailami presented his credentials to Iranian Hassan Rouhani on Tuesday. Ambassador Dailami conveyed to President Rouhani, during the...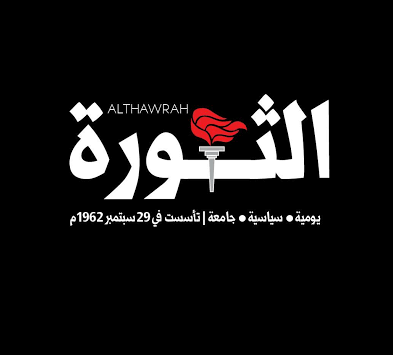 See More Articles
The World Health Organization said that the war in Yemen killed and injured about 70 thousand people, from the beginning of 2015 until the...
The aggression forces continued to breach the cease-fire agreement in Hodiedah and launching it raids and artillery  bombing on Sa'ada and Assir in the...
Al- Thawra Net Deputy Minister of Agriculture Majid al-Mutawakil has on Monday revealed that the losses of the agricultural sector due to the aggression war...
Al- Thawra Net Member of the Supreme Political Council Mohammed Ali al-Houthi has praised the vigilance of the Yemeni navy and coast guard and their ...
Al- Thawra Net The Yemen Coast Guard has officially announced that it has seized 3 foreign ships, one of them being a Saudi tanker named...
Al- Thawra Net Foreign Minister Hisham Sharaf Abdullah met on Sunday with Acting the head of International Organization for Migration (IOM) Office in Sana'a Jennifer...
Al- Thawra Net A meeting was held on Sunday in Hodeidah province and included representatives of the province, Deputy Director of the Health Office, and...
Al- Thawra Net Head of the so-called Southern National Alliance of Social Forces, Sheikh Walid Nasser al-Fadhli, has vowed to conduct an uprising against Saudi...
Al-Thwar Net The head of the national negotiating delegation, Mohammed Abdulsalam officially confirmed that the Sultanate of Oman is currently acting as a mediator between...