Al-Thawra Net The US-backed Saudi-led aggression coalition warplanes on Sunday launched two air strikes in Rimah province, northern Yemen, a security official told Saba News...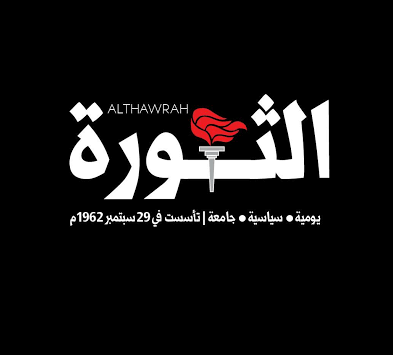 See More Articles
Al-Thawra Net  The head of the national delegation, Mohammed Abdel Salam, has said on Sunday that the absence of any progress in the implementation of...
Al-Thawra Net The head of the Supreme Revolutionary Committee, Mohammed Ali al-Houthi, commented on accusations promoting by pro- Saudi aggression media accusing the Yemeni army...
Al-Thawra Net Unknown gunmen on Friday assassinated a leader in the so-called Southern Transition Council (STC), which is funded by the United Arab Emirates occupation...
The army and the Popular Committees fired a ballistic missile at the Saudi coalition camp in Midi . The Spokesman for the Armed Forces, Brigadier...
Al-Qaeda  has broadcast a brutal terrorist crime of executing four children by firing squad in their  heads for allegedly apostasy. The heinous crime was carried...
A senior leader of the mercenaries of the Saudi-US aggression was killed  by army and Popular committees in Nehim front. A military source announced the...
A citizen was killed by the fire of the Saudi border guards in the directorate of Manaba in Sa'ada province. A security source in Sa'ada...
Units of the army and  Popular Committees  destroyed two military vehicles of the Saudi army and its mercenaries in  Jizan sector. A military source told...
Two gunmen were  killed and 10 others wounded  from the militia of the security belt of the UAE  by  an attack in Abyan province...