Al- Thawra Net President of the Supreme Political Council Mahdi al-Mashat on Thursday met with Prime Minister Dr. Abdulaziz bin Habtoor and Foreign Minister Hisham...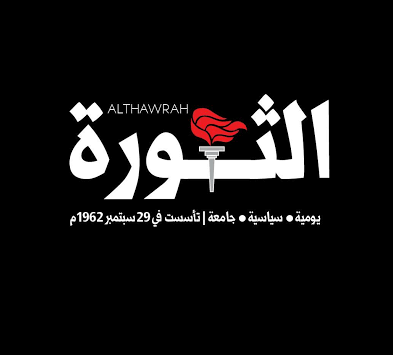 See More Articles
Invaders and mercenaries targeted residential neighborhoods in Hodeidah province and the US-Saudi aggression warplanes  launched raids on Dhamar and Hajjah governorates during the past...
The rocketry force of the army and the Popular Committees fired a ballistic missile at the joint operations center in Samtah, Jizan. The spokesman of...
The heroes of the Army and  Popular Committees  broke the large march of the Saudi Army mercenaries in Najran and inflicted heavy losses on...
Human Rights Watch on Wednesday accused the Arab coalition of launching deadly attacks on Yemeni fishing boats that have left dozens dead since 2081. The...
Supreme Political Council member Mohammed Ali al-Houthi  said that the UN envoy to Yemen Martin Griffiths should look for a new table of negotiations....
A child was injured by the fire of the invaders and its mercenaries as a result of continuing violations of the ceasefire agreement in...
Yemeni air defenses  shot down an American MQ9 aircraft with a suitable missile in the skies of Dhamar province. Armed forces spokesman Brigadier General Yahya...
Al- Thawra Net The US-backed Saudi-led aggression  coalition warplanes  have on Monday evening launched 15 air strikes on capital Sana'a and Sana'a province, a military...
Al- Thawra Net The Saudi-led invaders and mercenaries have stepped up their violations of the ceasefire agreement in Hodeidah governorate, and lunching air strikes and...