Al-Thawra Net The Parliament discussed on Sunday, in its session headed by the Speaker Yahya Ali Al-Ra'i, the report of the Services Committee on collecting...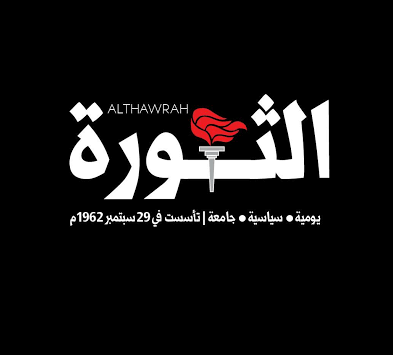 See More Articles
Al-Thawra Net The UAE occupation forces continue their absurd practices in the Socotra archipelago, while, they began their practical steps to establish a military base...
Al-Thawra Net At least two civilians were killed and three others wounded when Saudi-led  aggression coalition forces and mercenaries launched attacks on several areas in...
Al-Thawra Net A citizen was killed on Friday and four others wounded by Saudi-led aggression's fires in Saada province, a security source said. The source confirmed...
Al-Thawra Net Spokesman for the Ministry of the Interior, Brigadier General Abdulkhaleq Al-Ajri, revealed on Saturday the most prominent achievements of the Ministry over 2,000...
Al-Thawra Net The Executive Director of the Yemeni Oil Company (YPC) Eng. Ammar Al-Adhruee has confirmed that the fines incurred by the Yemeni people due...
Al-Thawra Net The  US-backed Saudi-led aggression  forces on Friday  launched 27 air strikes on Marib, Jawf, Saada, and hajjah, while the aggression 's mercenaries committed...
Al-Thawra Net The Prime Minister Dr. said that "before the September 21st revolution, many state officials got their daily tasks assigned by foreign embassies." He...
Al-Thawra Net The Human Rights Office in Taiz province has condemned the crimes of rape and murder against children in the occupied areas of Taiz...
Al-Thawra Net President of the Supreme Political Council Mahdi al-Mashat has addressed the Yemeni people on the occasion of the 58th anniversary of the September...