The Yemeni Gas company condemned  the continuation of coalition's detention for two gas ships carrying more than 20,850 tons of domestic gas, despite obtaining...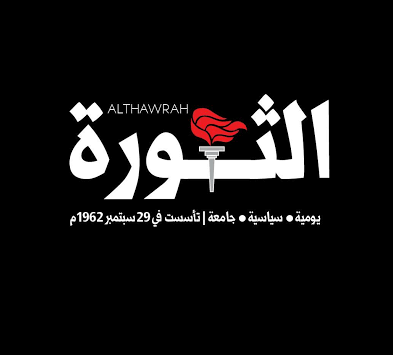 See More Articles
Al-Thawar Net Hundreds of people took to the streets in London on Sunday to protest against the continued Saudi-led coalition aggression and blockade on Yemen. A...
Al-Thawra Net The elders of the Yemeni tribes from Madhahj, Him'yer, Bakil and Hashid held last Sunday, an expanded tribal meeting in Al-Jawf governorate, in...
Al-Thawra Net Prime Minister Dr. Abdulaziz Saleh Bin Habtoor on Sunday hailed the activity of the General Investment Authority, its leadership and its cadres. During his...
Al-Thawra Net The Yemeni Parliament listened, in its session on Sunday chaired by Speaker Yahya al-Ra'i, to the financial statement submitted by the National Salvation...
Al-Thawra Net Healthcare for children in war-torn Yemen has been further devastated by a combination of funding cuts and the impact of the COVID-19 pandemic,...
Fish Wealth Minister Muhammad Al-Zubayri described the British move in the UN Security Council and its invitation to a meeting on Safer floating oil...
Saudi aggression warplanes  launched on Saturday  11 raids on Mahliyah and Al Abdiyah districts in Marib province, a security official told Saba. Aggression warplane targeted...
The Minister of Oil and Minerals, Ahmed Dares, said that the oil ships, that were released and allowed to unload in the port of...
The Liaison and Coordination Officers' Operations Room, which monitors violations of the Stockholm Agreement and Ceasefire in Hodeidah, reported 59 violations staged by US-Saudi...