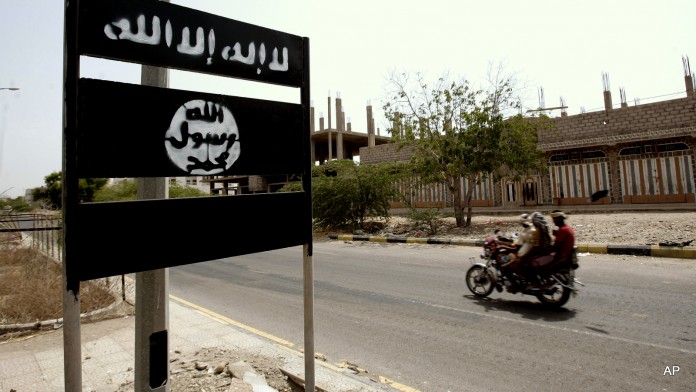 Al-Thawra Net
April 18th , political and tribal sources in al-Mukalla said that al-Qaeda spread their elements in al-Mukalla international airport on late Sunday. Eyewitness said that al-Qaeda organization notified the airport guards to leave according to Khabar agency.
The eyewitnesses said " the organization's armed men came in three vehicle to capture al-Mukalla international airport and evacuate it from its al-Ahli Council guard that contained local loyal figures."
"al-Qaeda organization also evacuated Dhabba oil port on Arabian Sea from its guards and Petromasila's employees ,on Monday," Khabar agency correspondent said in a phone call. He added " al-Qaeda planted improvised explosive devices( IEDs) in the entire port."
The source pointed out that al-Qaeda elements reached the oil port and converted about $600,000 from the port's money in Al-Beseiri exchange company to al-Qaeda account in Alomqy exchange company.
According to a civilian source, al-Qaeda arrested seven recruits in al-Rumah Camp, that was made by Emirates to lunch military operations against al-Qaeda.