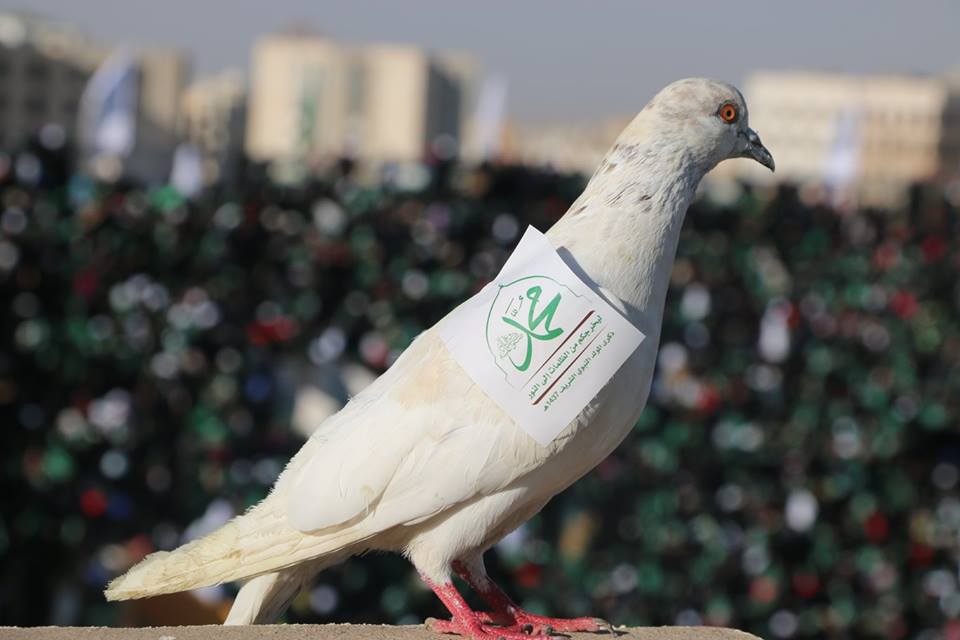 Asma al-Mohattwari
As Muslim communities around the world prepare to celebrate the birth of the Prophet Mohammed, Tens of thousands of Yemenis gathered in al-Thawrah Stadium to celebrate the Prophet Mohammed's birthday in Sana'a, on Wednesday the 23rd of December 2015, that coincided 12 Rabi' al-awwal in the Islamic calendar.
On the occasion of the Prophet's birthday, Abdul-Malik al-Houthi, the Houthi leader, said that our Prophet moved to change the reality around him and endure the most difficult conditions carrying the a message of Allah until he succeeded.
" Prophet Mohammed called the nation until they carried the Holy Quran and wisdom," he added.
The Houthi has addressed to the Yemeni nation on Wednesday, says the Israeli regime, the United States and some of their allies seek to enslave the Muslim Ummah.
It is unfortunate that the rulers of certain Muslim countries act against the rules of Islam, Abdul-Malik al-Houthi stated.
Houthi said the enemies of the Ummah are seeking to see Yemen and the whole region fragmented and divided so as to have the Arab resources at their service.
The policies of Saudi Arabia, he said, are the same as those of the United States and the Israeli regime that seek to crush the Muslim Ummah without paying any price.