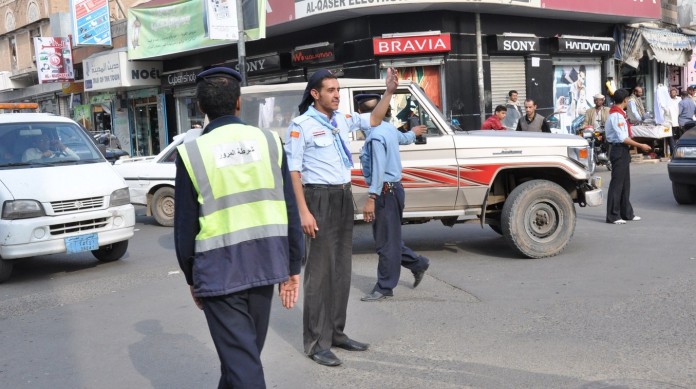 Al-Thawra Net
Sana'a Traffic police will start a security campaign tomorrow to capture any car without plate in  cooperation with capital security , popular committees and various security authorities.
Colonel Abdullah al-Aqer, the  capital traffic police manager, confirmed that the campaign will be intensified for cars without plate in Sana'a.
He pointed out that the campaign is applying the interior minister and Sana'a mayor instructions.
"The general Administration of traffic police  has provided the plate numbers for all kinds of cars , so there isn't any excuse for cars drivers who don't have the plate number." al-Aqer added.
Al-Aqer called for a rapid solutions for drivers to be legalized.