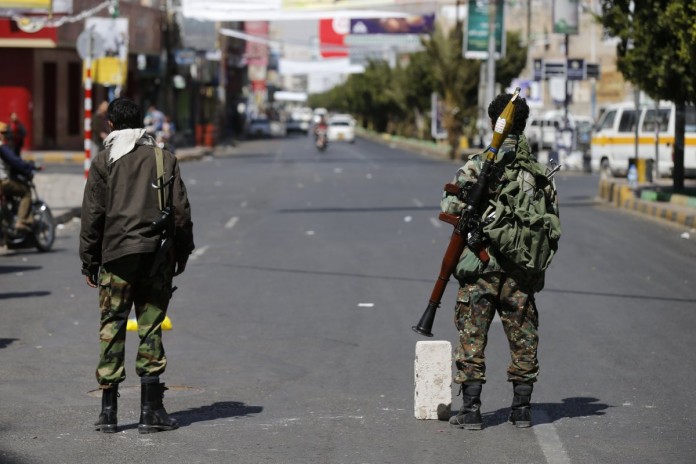 Al-Thawra Net
Yemen security forces and people's committees arrested 66 Yemeni men who were in their way to join the mercenaries ,in three provinces.
Security source pointed out that they were arrested in al-Biydha, Amran  and Damar provinces before they  join  mercenaries in Al jawf and Marib provinces.
He added that the Saudi mercenaries in Yemen are trying to attract the jobless people through money  to join the them but they failed.