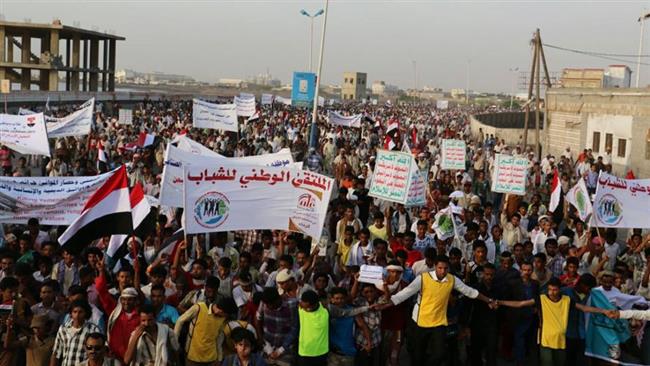 Al-Thawra Net
People have taken to the streets in a port city in southern Yemen to condemn the Saudi aggression as well as a siege that is preventing fuel and food from entering Yemeni cities.
According to Yemen's al-Masirah TV channel, the protests took place in Hodeidah on Sunday after Saudi Arabia prevented a ship from entering the port to deliver fuel for power generation.
The protesters were carrying banners with messages describing the move as a desperate attempt to subjugate Yemenis.
Participants in the rally called on world nations to break the siege and ensure the delivery of food and medicine to Yemen.
The protesters further urged the UN and other international organizations to pressure Saudi Arabia into letting the ship enter Hodeidah amid urgent demand for electricity as the scorching summer approaches.