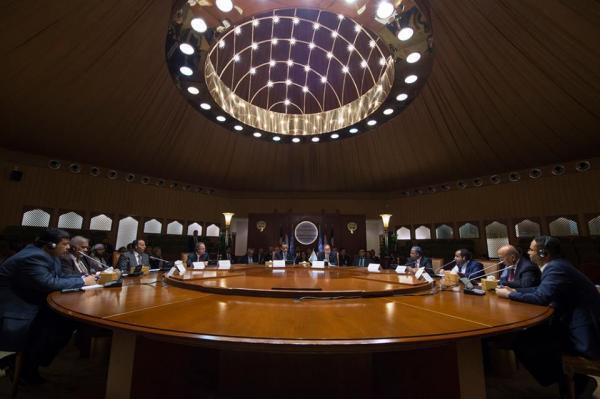 Al-Thawra Net
Delegates from Ansarullah at the fresh round of Yemeni peace talks in Kuwait have described political dialog as the only way out of the conflict in the violence-wracked Arab state.
During a meeting with Kuwaiti Deputy Prime Minister and Foreign Minister Sheikh Sabah al-Khalid Hamad al-Sabah in Kuwait City on Sunday, the envoys underlined the need for the continuation of the UN-backed peace negotiations until they lead to a comprehensive political solution.
They said in the meeting, Ansarullah has been maintaining a clear and transparent position concerning the formation of a new Yemeni legislature and administration ever since the intra-Yemeni negotiations started on April 21.
They also said that Ansarullah calls for the resolution of obstacles in the path of the talks, as well as the immediate cessation of Saudi Arabia's military aggression against Yemen.
Ansarullah representatives further stressed that they have never hesitated to engage in the talks, flatly rejecting excuses and threats being made by Saudi-backed negotiators against them.
The delegates also emphasized the need for an immediate end to the Saudi naval and air embargo imposed on Yemen.
The deputy Kuwaiti prime minister, for his part, expressed hope that the two sides to Yemen's peace talks could reach a final agreement to restore peace in the crisis-hit Arab country and alleviate the sufferings of the Yemeni nation.
The UN-mediated negotiations aimed at resolving the conflict in Yemen have resumed in Kuwait City after a 15-day hiatus.
The peace talks, which started on April 21, were held against the backdrop of a shaky ceasefire that had taken effect on April 10.