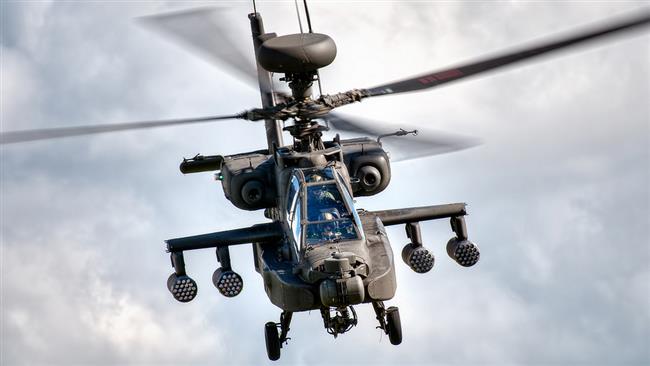 Al-Thawra Net
Yemeni forces have shot down an Apache military helicopter operated by invading Saudi forces in Yemen's central province of Ma'rib, killing its two pilots.
The Boeing AH-64 Apache aircraft was conducting an operation over a district in the oil-rich Yemeni province, located 250 kilometers (150 miles) east of the capital, Sana'a, late on Monday when it was targeted by the Yemeni forces, al-Masirah television network reported.
The development came only a few hours after at least five Saudi border guards were killed in a fierce exchange of gunfire with Popular Committees fighters, who are fighting alongside Yemeni forces.