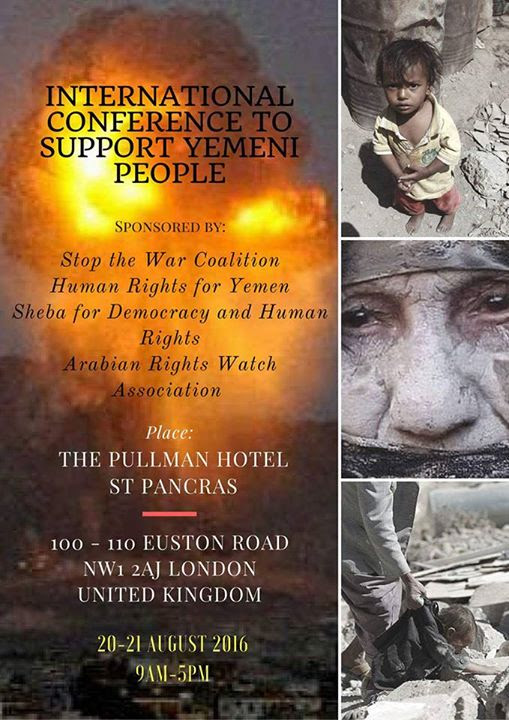 Al-Thawra –Net 
August 20th Activists from different nationalities have gathered for the first International Conference in Support of Yemen. The two-day event takes place against a back-drop of rights and political figures in Britain.
activists and politicians from the Netherlands, Canada, Germany, Spain  Italy, and representatives of several human rights organizations participated in the conference.
They call on the British government to vote against the Saudi retention of the chairmanship of the UN human rights council in light of its brutal war on Yemen.
The two-day conference sponsored by five human rights organizations aimed to raise awareness about the war on Yemen.