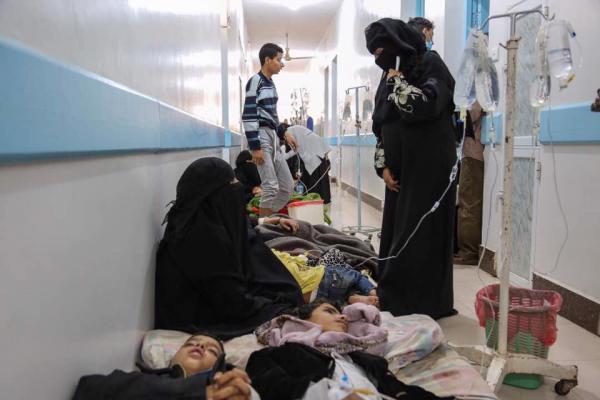 Al-Thawra Net
The World Health Organization (WHO) and partners are responding to an upsurge in cholera transmission in several parts of Yemen that has claimed 51 lives and caused around 2752 suspected cases since 27 April 2017.
WHO has rapidly distributed medicines and medical supplies, including cholera kits, oral rehydration solutions and intravenous (IV) fluids as well as medical furniture and equipment for diarrhea treatment centers, Ten new treatment centers are being established in affected areas.
"We are very concerned with the re-emergence of cholera across several areas of Yemen in the past couple of weeks. Efforts must be scaled-up now to contain the outbreak and avoid a dramatic increase in cases of diarrhoeal disease, "said Dr Nevio Zagaria, WHO Representative in Yemen.
Cholera is an acute diarrhoeal infection caused by ingestion of food or water contaminated with the bacterium Vibrio cholera. Most of those infected will have no or mild symptoms but, in severe cases, the disease can kill within hours if left untreated.
The uptick in cholera cases come as Yemen's already weakened health system struggles under the weight of two years of conflict. Key infrastructures, including water and sanitation facilities, are collapsing, contributing to the spread of diarrhoeal disease. The weather is also playing a role: the pathogens that cause cholera are more likely to spread in warmer weather and recent heavy rains have washed piles of uncollected waste into water sources.