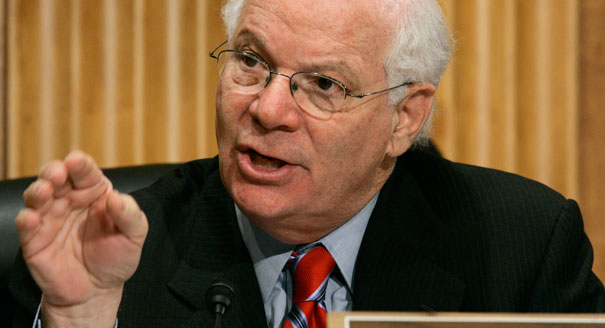 Al-Thawra Net
The top Democrat on the Senate Foreign Relations Committee has committed to vote against a U.S.-Saudi deal for precision-guided munitions, a signal Democrats could oppose the deal en masse.
Sen. Ben Cardin, D-Md., said Wednesday he would vote to block the sale of $510 million in smart bombs to be used in the war in Yemen because the Trump administration has not yet articulated a strategy to end the war through political means.
"Instead, this administration's approach appears to be more weapons sales," Cardin said in a measured statement Wednesday that expressed some support for Riyadh. "The administration's decision to proceed with the sale of precision-guided munitions, absent leadership to push all parties toward a political process for a negotiated settlement, including Saudi Arabia, sends the absolutely wrong signal to our partners and our adversaries."
Cardin's statement came after Senate Democrats discussed the issue in a weekly party meeting Tuesday.
The latest measure was introduced by Sens. Rand Paul, R-Ky.; Chris Murphy, D-Conn., and Al Franken, D-Minn., in late May as a rebuke against the Saudi-led intervention in Yemen's two-year-old civil war, and U.S. military support for it without congressional approval. According to the United Nations, more than 7,600 people have been killed in the war, and the country is on the brink of famine.
Under the Arms Export Control Act, any senator can file a discharge petition to force a full debate and vote on an arms sale. In this case, the vote targets an arms sale the Obama administration had blocked in December because of concerns over Saudi-caused civilian casualties.
The resolution would halt three planned deals. It targets packages of Joint Direct Attack Munitions that would be deployed from the Royal Saudi Air Force's western-made F-15 fighter aircraft; Pave way laser-guided bombs for Saudi Tornado and Typhoon aircraft, and the integration of the Kaman FMU-152A/B Joint Programmable Fuze into the MK-80, BLU-109, and BLU-100 munitions.