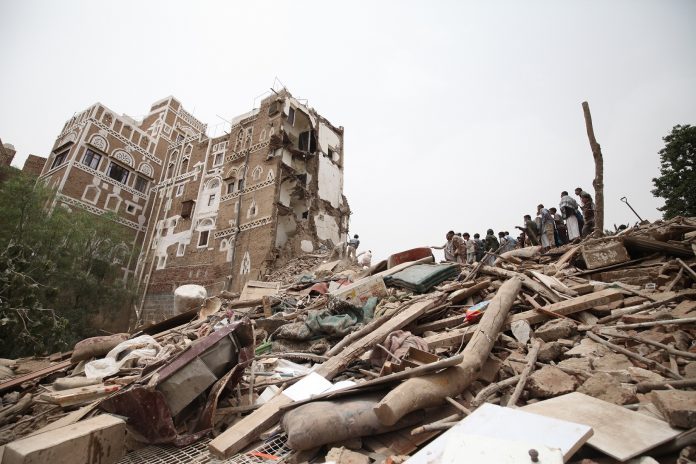 Al-Thawra Net
The Saudi American aggression and its mercenaries continued to target citizens in a number of Yemeni governorates during the past hours .
A military source told SABA  that three citizens of one family were injured by shells fired by the aggression mercenaries on the houses of citizens in a  village in  Al-Jawf province, while the aggression targeted   Bedouin camps in the area of Kayed  with four raids .
The source said that the  aggression launched four raids in the province of Taiz on al-Omari schools in Thobab  directorate and a raid on Mukabneh  directorate , while a drone launched seven raids on different areas on  the same directorate .
The source said that aggression  warplanes threw a sound bomb in Sa'ada city , and launched a raid on  Shada directorate  and similar Kataf directorate  and another raid on Baqam, directorate in  Sa'ada province .
The source pointed out that the aggression launched two raids on the desalination plant on the island of Kamran and the linking road between the directorates of Hayes and al-Kokha in   Hodeidah province .  The warplanes launched a raid on 21 September  park in the capital Sana'a and a raid in  Nehim directorate .
The aggression warplanes launched a raid on farms in Abs  district ,9 raids on the districts of Harad and Midi in Hajjah province and launched 12 raids on different areas in  Sarawah district on Marib governorate . .