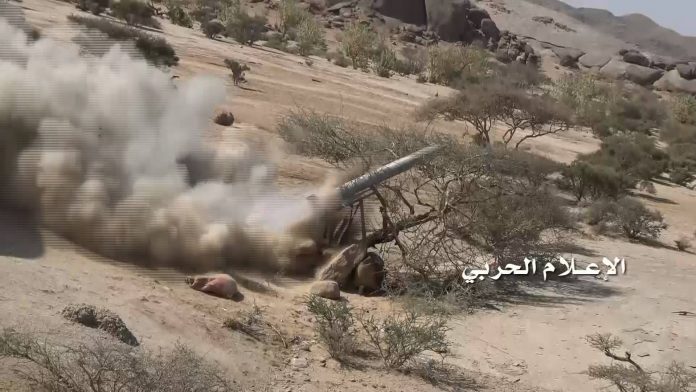 Al-Thawra Net
The Army and the Popular committees continued  to carry out their qualitative  attacks against the positions  and gatherings of the Saudi American aggression mercenaries in Nehim directorate .
A military source confirmed that the army and popular committees carried out a surprise attack against the positions of mercenaries in the area of Yam in  Nehim directorate .
They also cleared  out  the positions  of mercenaries with artillery  and medium weapons.
The source pointed out  to the death and wounding of a number of mercenaries and the escape of the rest.