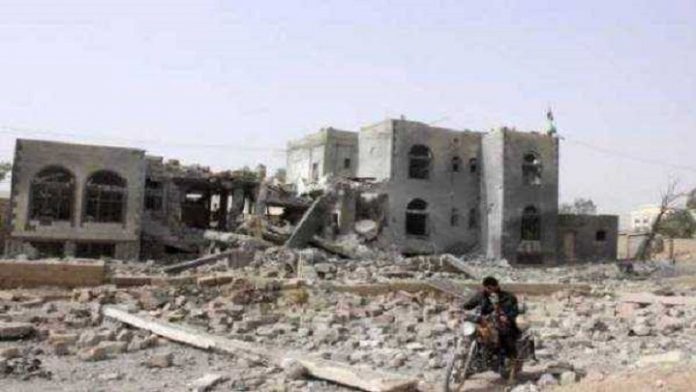 Al-Thawra Net
The Saudi-American aggression warplanes launched 36 raids on a number of Yemeni  provinces over the past few hours, leaving deaths and destruction on the public and private properties.
A military source told SABA that the aggression warplanes launched 16 raids on al-Sawh area of Kitaf district, two raids on al- Zahir and Wadi Khalb areas, and three raids on Sahar district of Sa'ada province.
The source confirmed the death of two civilians as a result of nine raids carried out  by the aggression warplanes on a farm in  al-Tahita district of Hodeida province.
Moreover, the source indicated that the Saudi warplanes carried out a raid on al-Maslob district in Al-Jawf province and a series of drone airstrikes  on sites belong to the so-called al-Qaida in  al-Rabea'a district of al-Bayda province.
The same source noted that the Saudi-American aggression warplanes carried out a raid on al-Khakha district of Taiz province.
According to the source, the Apache of the Saudi-American aggression bombed  Qamar Village by a number of rockets , and warplanes launched two raids on Wadi Jzzan, and a raid on al-Shabakah  site in Najran.