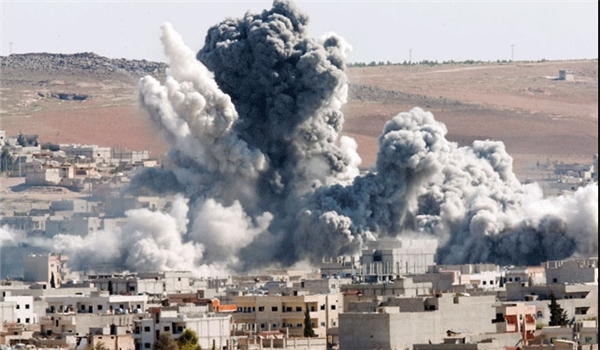 Al-Thawra Net
At least Six civilians were injured when the US-backed Saudi-led coalition aggression launched ground attacks and 19 airstrikes on Yemen provinces during the past 24 hours, according to reports combined by Saba News Agency on Sunday.
In Taiz province, six civilians were injured in artillery shell which targeted Salh district.
In Saada province, the warplanes waged four strikes on Aal-Ammar area of Sanaa district, an airstrike on Azhur area of Razih border district, an air raid hit Aal-maghrem area of Baqem district, and an airstrike on Maran area of Haidan district.
Meanwhile, artillery and missile shells targeted several areas of Munabeh border district.
In Hajjah province, the fighter jets launched six airstrikes on Haradh and Medi districts.
In Hodeidah province, three airstrikes hit Jubana area of Hali district and an airstrike was waged on a main road in Hosainya district.
In Sanaa province, two Saudi-led airstrikes hit Qubara area of Nehm district.