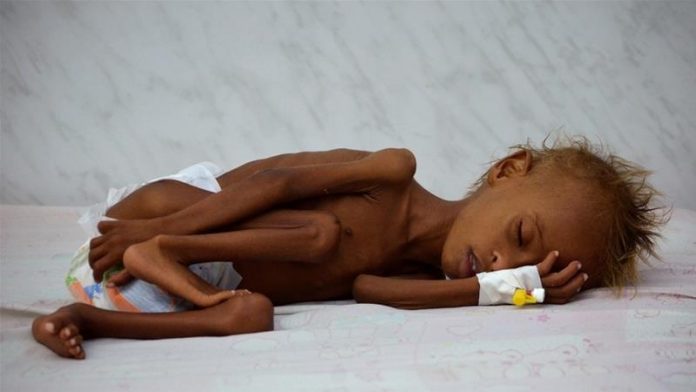 Al-Thawra Net
An estimated 1.8 million children are acutely malnourished in Yemen, the United Nations Children's Fund (UNICEF) said on Friday.
In a statement obtained by Yemen Press Agency (YPA), UNICEF's acting representative in Yemen Sherin Varkey, warned that there was little time to waste for the Yemeni children
"The children have gone through unimaginable suffering over the last three years. The time for peace is now," he added.
He called on the parties to the conflict to respect international humanitarian law and respect the rights of children.