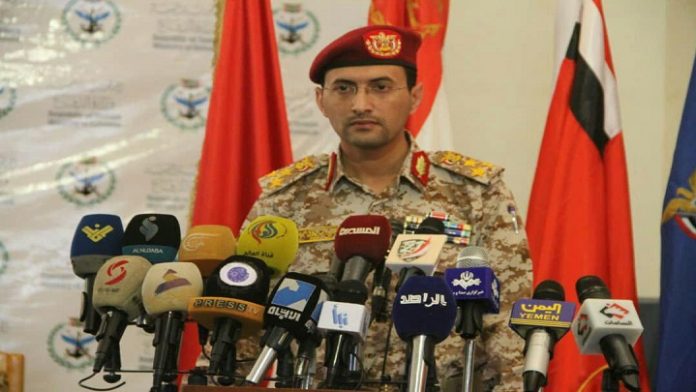 Al-Thawra Net
The official spokesman of the Yemeni Armed Forces, Brigadier General Yahya Saree, has welcomed the announcement of the ceasefire, announced by the UN special envoy to Yemen on Monday, which stipulated that it would begin at the first hour of Tuesday.
In a statement, he said that the "leadership of the Ministry of Defence and the Presidency of the General Staff welcomed the cease-fire in Hodeidah province."
He confirmed the commitment of the Yemeni army to the agreement reached in Sweden's consultations on the ceasefire.
"The leadership of the Ministry of Defence hopes that the ceasefire agreement in Hodeidah will be a start to a comprehensive nationwide halt, peace and end the suffering for our great and dear people," he said.
"In this regard, the Armed Forces praise all efforts being made to achieve this goal, and salute the great Yemeni people, who are very proud and supportive of the army in the battle against aggression."
A ceasefire agreement for the critically important port city of Hodeidah and its surroundings on Yemen's West Coast was reached during UN-brokered peace negotiations in Sweden. The ceasefire is meant to facilitate the transport of food and humanitarian aid to Yemen.