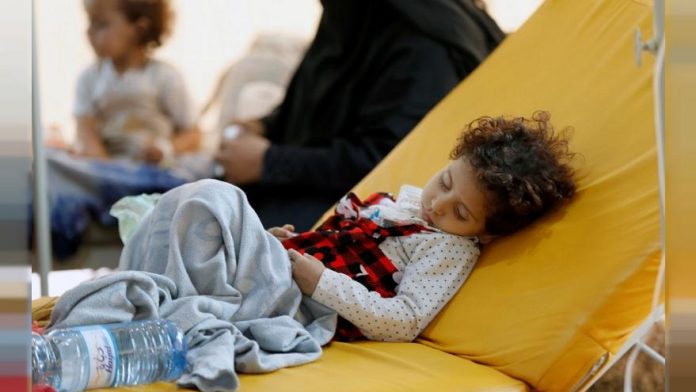 UNICEF and the World Health Organization (WHO) have expressed concern over the increase in suspected cases of cholera in Yemen as the rainy season approaches and humanitarian conditions deteriorate.
In a joint statement, UNICEF Regional Directors for the Middle East and North Africa, Khairat Kabalari and the World Health Organization for the Eastern Mediterranean, Dr Ahmed Al-Manthari, reported that 109,000 cases of cholera and acute watery diarrhea were reported in Yemen since the beginning of the year until March 17th. The source pointed out that about one third of the reported victims are children under the age of five years.
The statement called for lifting all restrictions on their humanitarian operations to stop the spread of cholera and acute watery diarrhea, including intensifying fighting, restrictions on aid delivery.
The statement stressed that humanitarian teams must have full access to every child, every woman and every man who needs medical and other humanitarian assistance.