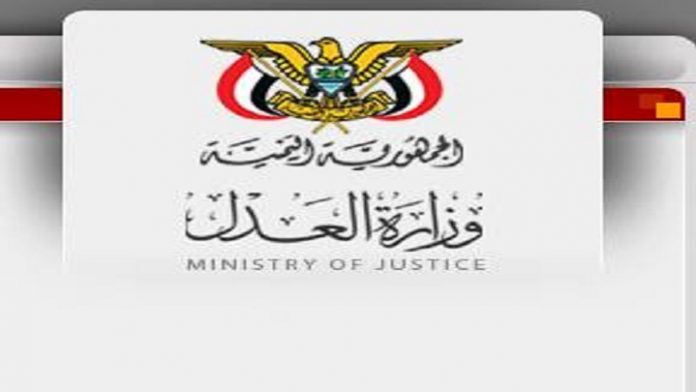 Ministry of Justice in the Salvation Government said that criminal evidence had been addressed for editing official written and filmed reports of the destruction crimes on the premises of the judiciary and its staff. 
As well as following-up the editing of minutes of the remnants of the weapons used in the bombing of the buildings of the judicial complexes and the courts and the killing of its employees in accordance with the comprehensive documentation and monitoring of all crimes of aggression against the judiciary.
In a report issued by the ministry, the damages of the judicial infrastructure over four years was documented. The aggression destroyed 47 judicial facilities in 15 governorates with estimated losses of $ 100 million equivalent to 50 billion riyals. The martyrs of judicial reached 50, including 13 judges, 37 administrative, one missing and another captive.
The report pointed out that the number of courts that have been subjected to direct targeting, the ministry could not obtain reliable information about their status as being located in the occupied areas, are nine courts in the provinces of Lahj, Shabwa, Abyan, Aden and Al-Dhale'e.
The report focused on the Ministry of Justice's completion of its plan last year. It has developed the institutional and organizational structure of the ministry, the courts and its agencies, combating corruption, developing judicial administration, training and rehabilitating the judicial staff, coordinating with the judiciary and improving the performance of the ministry and courts.
The report stressed the keenness of the Ministry of Justice to spread legal and judicial awareness through the implementation of a number of awareness seminars through radio, television channels and the various media.
This post originally ran on Almasirah English