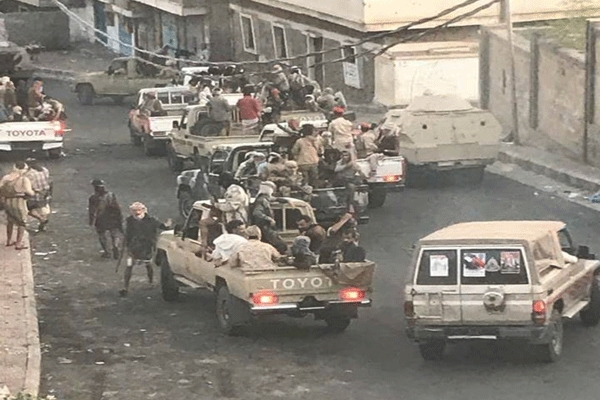 Riots and tension have escalated  in the city of Ataq, Shabwa province, between forces loyal to Hadi and  frorces loyal to U.A.E.
The so-called "Shabwa elite" backed by the United Arab Emirates came on board military vehicles and tried to break into Ataq airport by force to control it.
local sources said that clashes started between the forces in the vicinity of the airport
These events come two days after the deployment of armed groups belonging to the UAE-backed Shaban elite in the center of the city of Ataq to control the important sites in the city, and tension following the preparations of an interview carried out by the government forces of the axis of Ataq military.