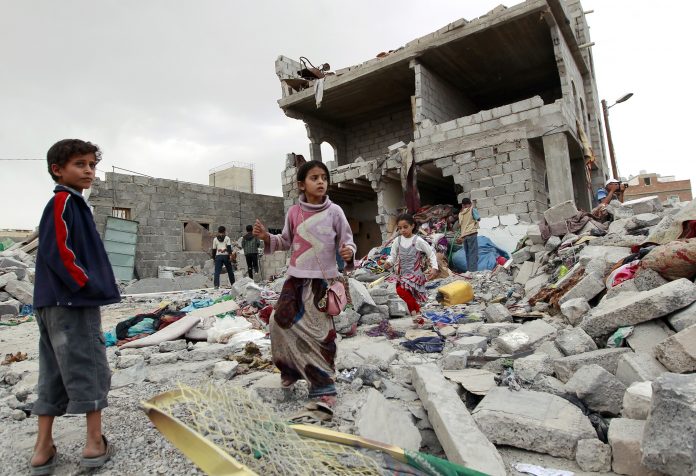 "The Trump administration's announcement of plans to sell arms to Saudi Arabia, the United Arab Emirates, and Jordan on an "emergency" basis will place untold numbers of Yemeni civilians at severe risk of death or maiming from unlawful deployment of that weaponry " Physicians for Human Rights organization  said in a press release   .
It also said that  based on its assessment of violations to date. The "emergency" provision reflects the administration's efforts to circumvent bipartisan congressional opposition to additional sales.
The press release pointed out that earlier this year, Congress passed a bill intended to cut off all support to Saudi Arabia and its coalition's operations in Yemen, including via arms sales; however: that bill, vetoed by President Trump, was designed to put a halt to the transfer of U.S.-made weaponry toward the advancement of a conflict that has inflicted catastrophic suffering on Yemeni civilians.
"The administration's decision to defy Congress and circumvent its oversight authority under the Arms Export Control Act sets a dangerous precedent that will only add to the horrific toll of death and suffering inflicted on the Yemeni population," Phelim Kine PHR's director of research and investigations.
He added " The Trump administration should stop arming the perpetrators, which facilitates war crimes, push for an end to the indiscriminate attacks on civilians and targeting of civilian infrastructure, and urge accountability for the egregious abuses inflicted on the Yemeni population."
The organization called for the U.S. administration to cease the sale and transfer of these arms, which are being used to attack Yemeni civilians, civilian infrastructure, hospitals, and health workers.
The organization also said that Such arms sales to the Saudi-Emirati-led coalition make the U.S. complicit in war crimes under international humanitarian law.