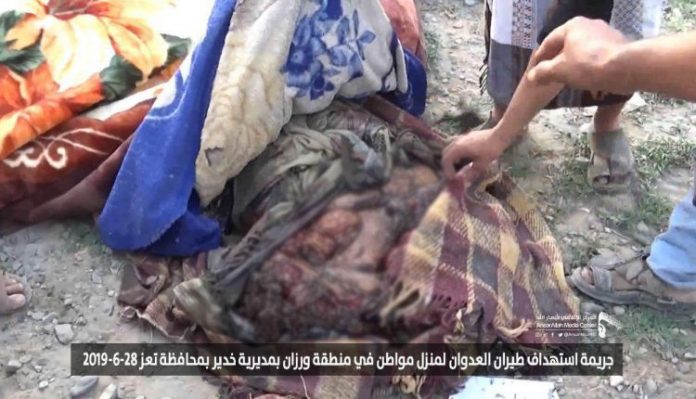 Two women were injured as a result of artillery bombardment of the invaders and mercenaries who continue to violate the cease-fire agreement in Hodeidah province, while artillery shelling of rockets targeted the directorates of Razih and Shada in Sa'ada during the past 24 hours.
A security source told SABA that a woman was injured as a result of an artillery shell launched by the invaders and mercenaries on the area in the al-Tahta district in Hodeidah province.
A woman was also injured in a village  of Hays district by artillery shelling of the invaders , which also resulted in the death of a number of livestock.
The source said that the forces of aggression targeted  with various machine guns villages of citizens in the area of ​​Kilo 16 and shelled the besieged city of al-Drehami .
The source pointed out that different areas of Razih and Shada border directorates in Saada province were hit by a rocket and a Saudi artillery.