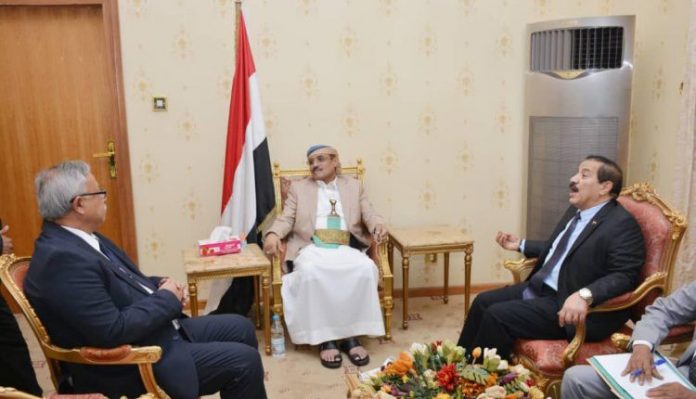 Al-Thawra Net
Foreign Minister Hisham Sharaf said on Saturday that contacts with the international legal experts, lawyers and companies in the United States and Europe still continued to file lawsuits against the Saudi-Emirati occupation in Socotra and Mahrah provinces.
During a meeting chaired by a member of the Supreme Political Council, Sultan Al-Samai, in the presence of the Prime Minister, Abdulaziz Saleh bin Habtour, the Minister affirmed that Saudi-UAE authorities have tried to exploit the aggression on Yemen to create new conditions on the ground in the two provinces.
Sharaf stated that international law and the rules of wars did not give any aggressor state the right to subtract lands, create a new reality, or change national features, in light of war operations and the presence of armed conflicts or military clashes.
The minister praised the role of a number of foreign ministers of friendly countries and ambassadors to understand the reality of what is happening on the ground and prepare to present the issue to the UN Security Council in an official form as soon as possible.
The meeting appreciated the diplomatic efforts and tasks played by the Ministry of Foreign in its external contacts for exposing the criminal acts and violations against Yemeni sovereignty by the Saudi and Emirati occupation.