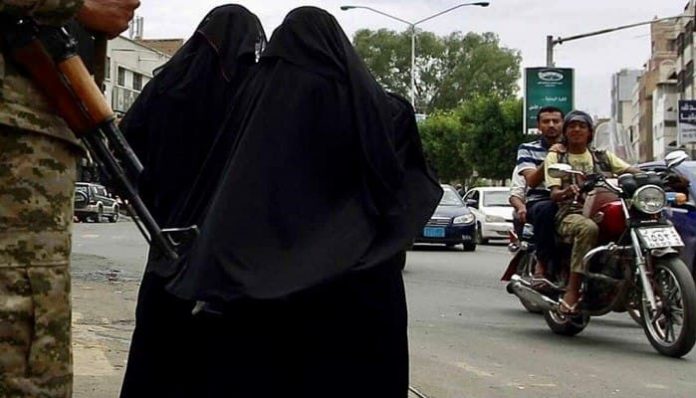 The Saudi-led aggression mercenaries in Marib city kidnapped seven women and took them to an unknown destination in a new crime that is added to a series of aggression mercenaries' violations against civilians in the province.
A local official told Saba that groups of mercenaries raided homes of displaced persons on Saturday evening and kidnapped 5 women then returned Sunday morning to kidnap 2 others.
The official indicated that the kidnapped women were transferred to an unknown destination without informing their families of their places of detention.
The official strongly denounced the aggression mercenaries' violations and kidnappings campaigns that affected dozens of civilians in the province which amounted to the kidnapping of women in a crime contrary to all tribal laws and customs.