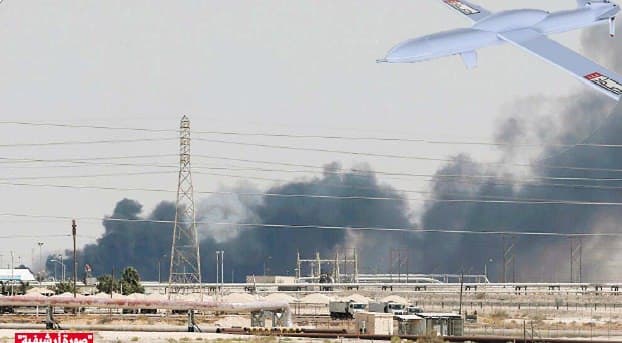 The Yemeni armed forces carried out at dawn, on Friday, a large-scale military operation targeting Aramco Company in the Saudi enemy's capital of Riyadh, the Yemeni military spokesman said in a statement.
Official spokesman for the Yemeni Armed Forces, Brigadier General Yahya Sare'e, confirmed that six drones were used in the attack.
"The drones hit their targets with high accuracy," Sare'e added.
He assured the operations of the army forces will continue and will escalate as long as the aggression and blockade continue.
Sare'e renewed his calls on foreign companies and civilians to completely avoid presence near the military and vital targets as they turned to be vital targets for our forces and they might be hit at any moment.