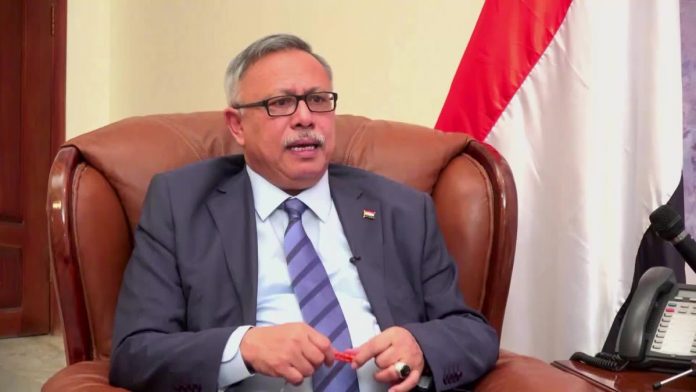 Prime Minister Abdulaziz Saleh bin Habtoor on Monday called on the Yemeni people to participate in the marches in support of al-Quds al-Sharif and al-Aqsa Mosque and support Palestinian people and their just cause.
In a statement, Bin Habtoor called upon the masses of the Yemeni people to attend the rallies, which express their originality, dignity, and faith to denounce the horrific crimes and massacres committed by the usurper Zionist enemy machine against the brothers in occupied Palestine.
He considered the marches as one of the means to convey the voice of Yemen to the world that the Yemeni people do not accept injustice and tyranny.
Prime Minister expressed confidence that the participation of the Yemeni people in the rallies of al-Aqsa and the Free Palestinian People would be at the level of Yemenis' belief in the justice of their cause and their rejection of the aggression and blockade facing Yemen.
He pointed out that the enemy of the Arab and Islamic nations, and that those who attacked Yemen and killed its sons for six years ago and on, are also the ones occupying Palestine and killing its people and supporting the enemy against the Palestinian people.