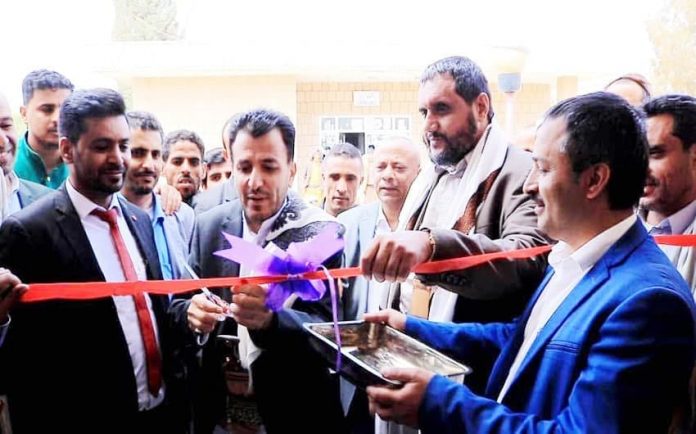 Minister of Public Health and Population Taha al-Mutawakel and Sana'a Governor Abdulbasit al-Hadi opened on Sunday a number of health projects in Bani Matar district in Sana'a province.
Al-Mutawakel and al-Hadi together inaugurated the outpatient clinic building at September 26 Hospital in Matnah area in Bani Matar.
The outpatient clinics project was funded by the Social Fund for Development at a cost of $175,000, Director of the health office in Sana'a Khaled al-Muntaser said.
In addition, the Minister and the Governor inaugurated a medical center in al-Harf area in Bani Matar as a gift from the State of Kuwait.
The Minister directed the health office in Sana'a to provide the required medical staff and all necessary equipment for the center to offer medical services the district's citizens and the adjacent areas.