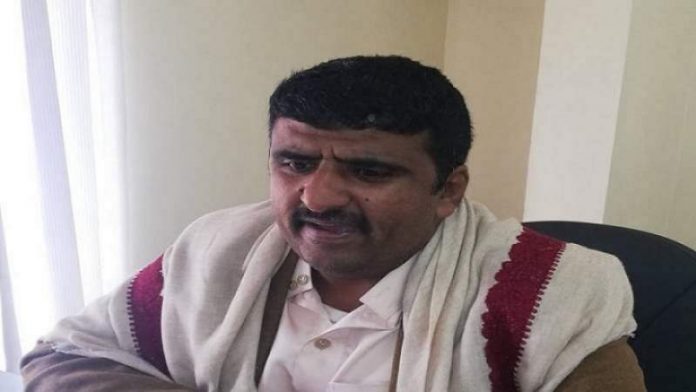 Marib governor called on the people of Harib Bayhan district to prevent terrorist groups from al-Qaeda, Daesh and the mercenaries of the US-Saudi aggression from entrenching themselves in their areas.
"There is a plan by the US-Saudi aggression to push hundreds of terrorist groups to create barracks and military sites in the areas of the Harib district, after the defeats they received on the fronts of the province,"  Ali Tuaman said in a statement to Saba News Agency on Wednesday.
Tuaman pointed out that the forces of aggression brought thousands of takfiri groups to the province from a number of southern and eastern provinces in a desperate attempt to stop the progress of the Armed Forces after the major collapses in the ranks of its mercenaries.
The governor stressed the importance of concerted efforts by the people of the province to prevent the presence of these terrorist groups in their areas, and to maintain security, stability and public tranquility.
He pointed out that the terrorists carried out multiple crimes against the people of Marib in an attempt to sow terror and fear among the citizens in the areas under the control of the forces of aggression.
"The Saudi and American intelligence are using their last cards in the battle of Marib, by using the groups of al-Qaeda and Daesh, after they have exhausted all their options and the people of Marib revealed the truth of its destructive and chaotic project," he added.
The Yemeni Army and Popular Committees have managed to liberate an area of 1,600 square kilometers and killed or wounded thousands of mercenaries in their latest advances against the US-Saudi troops in  Marib.
The spokesman of the Yemeni Armed Forces Brigadier General Yahya Sare'e revealed the details of Operation "Al-Bass Al-Shadeed", which has been underway for several months and successfully achieved its goals.
"With the multilateral offensive, our forces have begun a new phase in liberating Yemeni territory from the invaders and occupiers. Our armed forces reopened new routes and followed specific tactics in line with military geography," he said.
Sare'e confirmed that the Yemeni forces managed to recover what were in the liberated areas of ​​the camps and headquarters of the armed forces.
The spokesman noted that one of the most important achievements of the operation was the liberation of Madghal and Majzar in Marib, as well as the liberation Mas camp, which was considered as one of the largest camps used by the enemy during the past few years.
Yemeni forces have also liberated an area of 1,200 square kilometers of Marib province in a large-scale operation against Saudi-backed forces.
The Yemeni army spokesman also said that 3,000 Saudi-backed mercenaries were killed, 12,400 of them were wounded and 550 were captured, adding that some 1,500 military vehicles and personnel carriers were either damaged or destroyed, in addition to the destruction of several weapons caches.