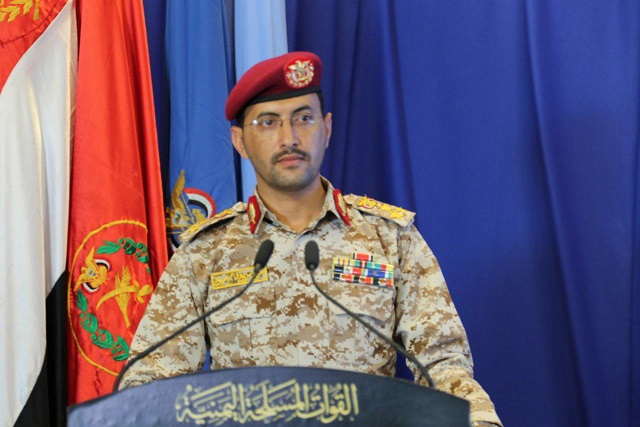 The armed forces revealed the liberation of the entire districts of al-Joba and Murad Mount  in Marib province.
In a statement,  armed forces Spokesman Brig. Gen. Yahya Sare'i said that the armed forces succeeded in implementing the second phase of Operation Spring of Victory by liberating the entire districts of al-Joba and Jabal Murad in Marib.
Sare'i stressed the armed forces inflicted heavy losses on the mercenaries of the aggression during the operation in the districts.
He valued the great role of the tribes of Marib in the success of the operation and their great contribution to defeating mercenaries, traitors, and agents.
The armed forces Spokesman called on the deceived in the city of Marib to immediately stop hostilities and take advantage of the opportunity granted to them, which will not last long in preparation for addressing their situation.